Telecommunications Software Engineering (TSE)
was an engineering consultancy primarily concerned to offer clients expertise plus Technology Transfer in the fields of Software Engineering Methods and Techniques, and Telecommunications Systems.
Since 1991 the main activity of TSE had been to offer the services of the founder, Rick Reed, as an independent technology consultant for Software Engineering for Telecommunications with experience in Software in the Telecommunications industry starting in 1970. Rick Reed reached retirement age in 2013 and was then only prepared to take on interesting, enjoyable projects, but kept in touch with other consultants and organizations. From January 2023, he now considers he is retired.
The principle areas of expertise is telecommunications System Design Languages with a focus on the ITU Specification and Description Language where a significant contribution has been made to standards. Rick Reed is a world-acknowledged expert in formal description techniques. Past work ranges over: ITU-T rapporteur; ITU Specification and Description Language methodology; IN using ITU Specification and Description Language; techniques for validation; architecture issues; advising on the overall design process of projects; managing multi-site, multi-organization work; ITU Specification and Description Language courses; Report on integrated Service Engineering (RACE programme); Technical Co-ordination of the RACE SPECS project.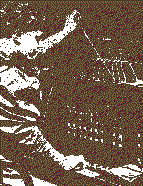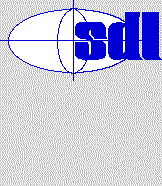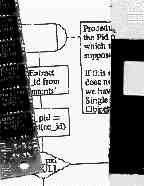 Past work has targeted the evaluation of promising techniques and, when appropriate, introduction into industry. The difficulties encountered in technology transfer are understood and the experience gained from this practical experience can be re-applied for new technologies.
Clients included Ascom, BT, Deutsche Telekom, ETSI, Italtel, ITU-T, Motorola, PragmaDev, Telecom Portugal, Telelogic, Telematics, and the RACE SPECS consortium (GSI-Tecsi, CNET, STET-CSELT, PTT-RNL, IBM-France, DCU, TFL, INESC, GPT, ABB, BELL, ELIN, ALCATEL ALSTHOM RECHERCHE, SESA).
Motorola, Land Mobile Products Sector (a provider of trunked two-way TETRA and APCO25 compliant radio system solutions) wrote "We consider you one of the world's leading experts on SDL. As our SDL and system development methodology needs change, leading to us require additional assistance, we will certainly consider you first. Thank you for the invaluable insights and knowledge that you have already provided us."
Rick Reed BSc, CEng, MBCS, CITP
---
Last updated 21-Apr-2023
TSE, The Laurels, Victoria Road
Windermere, Cumbria
LA23 2DL, United Kingdom
Tel: (+44) 15394 88 462

TSE reserves the right to charge for handling unsolicited emails sent to any tseng.co.uk address at the rate of £10 per email